Experts & Consultants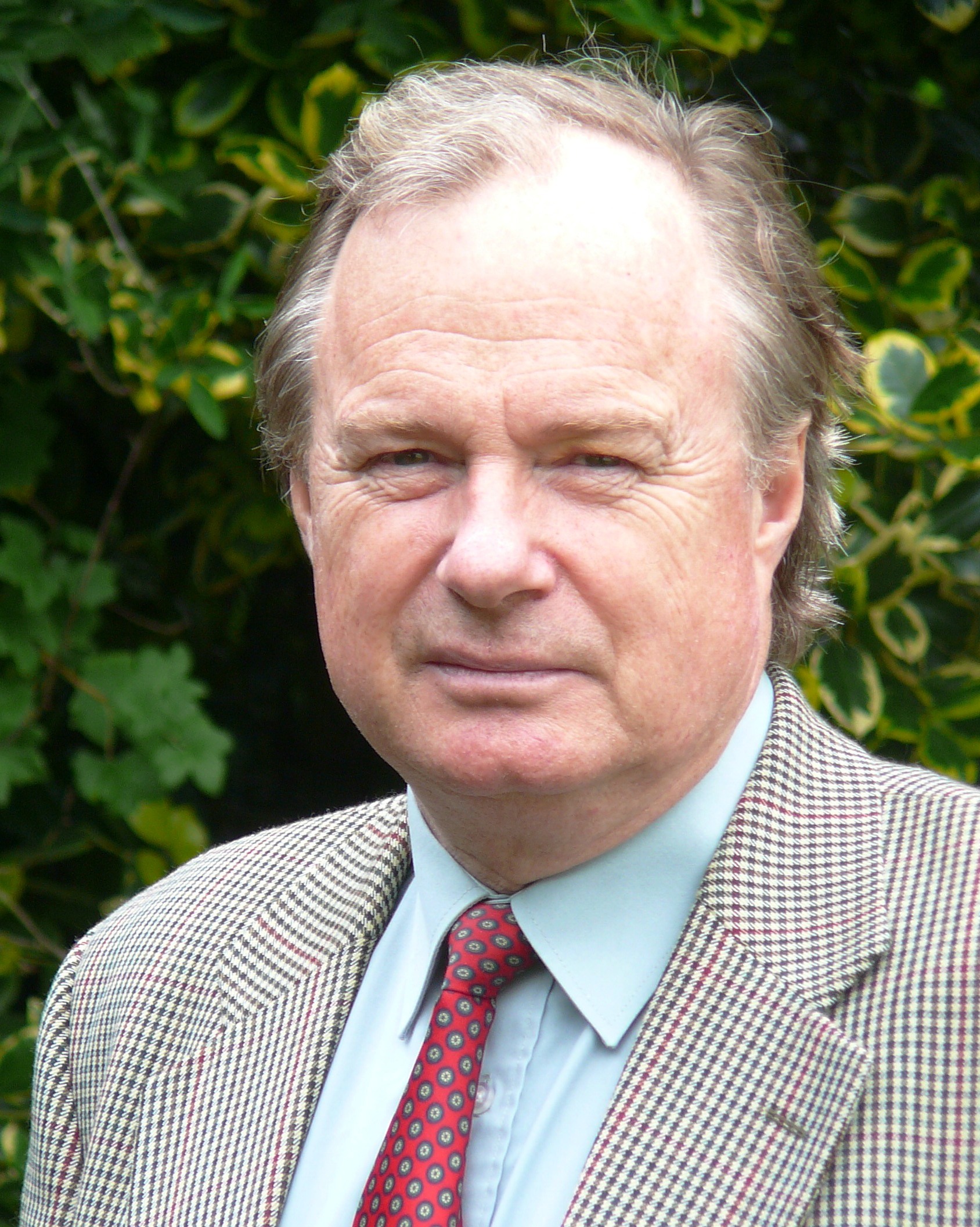 Professor Roger Leaky B.Sc D.Sc Ph.D FIBiol, CBiol, and FRGS
Our Agroforestry Expert
Professor Roger Leakey is the Vice Chair of the world renowned International Tree Foundation and has first-hand knowledge of all aspects of Agroforestry and its successful deployment of prototypes in Africa.  Born and brought up in Kenya, Roger has had a successful career as a research scientist in tree biology working on the interface of tropical agriculture, horticulture, forestry, ecology, and to some extent social science, around the world, but primarily in Africa. He has been Professor of Agro-ecology and Sustainable Development at James Cook University, Cairns, Australia; Head of tropical Ecology at the Centre for Ecology and Hydrology, Edinburgh, Scotland, and Director of Research at the International Centre for Research in Agroforestry in Nairobi, Kenya. He has done consultancy work around the tropics for many international development agencies and was a Coordinating Lead Author in the International Assessment of Agricultural Knowledge, Science and Technology for Development. Roger has a D.Sc. for his work on tree domestication and a Ph.D. in plant physiology. He also has a B.Sc. and diplomas in practical agriculture. He holds a number of Fellowships (FIBiol, CBiol, and FRGS) and is a Fellow of both the Faculty of Science of Edinburgh University and of the World Agroforestry Centre. He is Vice-president of the International Society of Tropical Foresters. Roger is the author of a popular science book on the role of tropical trees in environmental rehabilitation, and the alleviation of poverty, malnutrition and hunger. It is entitled "Living with the Trees of Life: Towards the Transformation of Tropical Agriculture" and was published in 2012 by CABI.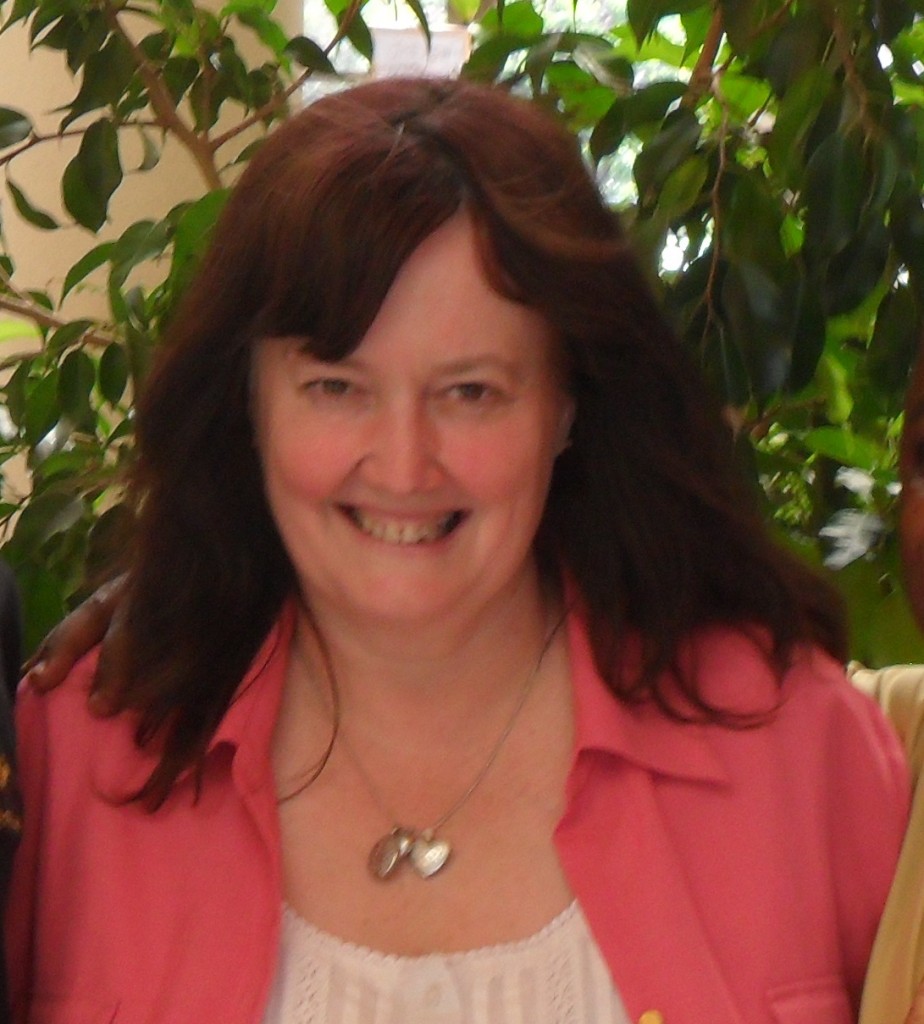 Ms Rosemary Sleith BA, DMS, PGD Ad Guid, FHEA, FCAPR
Rosemary's initial education commenced in Nigeria where she lived for 20 years. From Nigeria she went to college then onto university in Scotland. She obtained a BA in Psychology and Politics, a Postgraduate Diploma in Management Studies, Postgraduate Diploma in Adult Guidance. At present she is writing up a PhD in Education relating to the changing roles of Student Funding Welfare Services in relation to Student Retention, Personal Development Planning and Employability in Scotland. In addition she is currently outlining a book on academic writing, strategic planning and academic project management for African students studying abroad. Her research focus is international development, human capacity building through education, strategic planning and personal and professional development. Her career path has seen her as a lecturer, Head of Student Welfare Service, Country Director of Careers Education and Advisory Services in Rwanda and now as an Independent Academic Writing and Strategic Planning Consultant. She works with University students and academics that are currently completing their degrees or wanting to get published. She is one of the co-authors of the Annual Scottish African International Business Conference & Exhibition Report 2013 for African Forum Scotland. Her own career path is a prime example of using transferable skills and career paths to enhance employability. She now works with Next Step Initiative and the African Forum Scotland Business Academy. She is a Fellow of the Higher Education Academy, and Fellow of the Centre for Africa Policy Research and Development Scotland.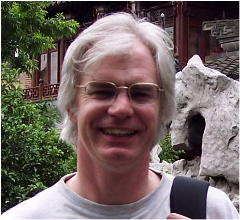 Stephen Hall MSc (Edin), PG Dip ILS, C Biol, MSB, FCAPR
Stephen has had a varied career: working as a biologist, an academic bookshop manager, and archivist. He is currently involved in PhD research with the University of Glasgow, investigating the book trade of Glasgow 1800-1849. From 2012 , Stephen has worked with Next Step Initiative in various capacities. He has travelled to China and Africa. More recently he worked alongside Rosemary Sleith in Rwanda, (the former Country Director for the Careers Education and Advisory Services), with whom he co-authored the Annual Scottish African International Business Conference & Exhibition Report 2013 for African Forum Scotland. He also wrote the introductory chapter for the Coming to Scotland: The African Pioneers and Their Stories book, and has copy-edited and designed several publications for Next Step Initiative and African Forum Scotland and is an editor for The Kelvingrove Review published through the University of Glasgow. He is a Chartered Biologist and Member of the Society of Biology having completed a degree in Ecology and Behaviour. Recent areas of interest are: international development, human capacity building through education, strategic planning and personal and professional development. He is a Fellow of the Center for Africa Policy Research and Development Scotland, and is currently managing the African Heritage Centre Scotland Project for Next Step Initiative; more recently being involved with the African Forum Scotland Business Academy.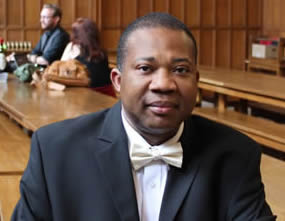 Prof Afe Adogame PhD
Afe Adogame holds a PhD in History of Religions from the University of Bayreuth, Germany (1998). He serves as an Associate Professor of Religious Studies and World Christianity and Director International and Convener of School's Research Ethics Committee at New College, University of Edinburgh, United Kingdom. His fields of research and teaching expertise include: Religion and Civil Society; Indigenous African Religions and Religions of the African Diaspora; African New Religious Movements; African Christianities; Religion, Migration, and Globalization; Religion and Sports; and Methods and Theory in the Study of Religion. He has published extensively in these and related topics. His most recent publications include: (ed.) The Public Face of African New Religious Movements in Diaspora: Imagining the Religious 'Other' (Ashgate, 2014); (eds.) Africa in Scotland, Scotland in Africa: Historical Legacies and Contemporary Hybridities (Brill, 2014); and The African Christian Diaspora: New Currents and Emerging Trends in World Christianity (Bloomsbury Academic, 2013). He is the General Secretary of the African Association for the Study of Religions (AASR); serves on the Steering Committees of the AAR's Sociology of Religion and Religion and Migration Groups. He received the AAR Collaborative International Research Grant in 2013–2014 on the theme: The Feminization of New Immigrant African Pentecostal Diasporic Religious Cultures.
Jerry Boweh BA, MA
Jerry was born in Liberia West Africa. Jerry has a BA Degree in youth and Community Development and MA in Peace and conflict resolution. He possesses a strong desire to contribute to communities, Schools and society with the intention of promoting social cultural integration and tolerance, especially amongst those of the younger population. Jerry is the Founder of African Youth Development Action Project (AYDAP), an International charity registered in UK and operates in Africa, mainly Liberia. In addition he is the Founder and Director of the Glasgow Gospel Choir.  Jerry has a vast Music knowledge and skills and beside the performance music he also works with people with dementia, Alzheimer, mental Health and SHOCKS through his Medical background. Currently he is the Director of Music and Training at Africa House, has over 15 years of music and community experience.  His creativity and innovative profile is illustrated through his work in the following roles and positions held: Founder and Director, LIFT-Liberia Social Enterprise promoting Identity, Community cohesion and Celebration. Founder and director, African Youth Development Action Project AYDAP,   Founder and Musical Director, Glasgow Gospel Choir, and Founder/ writer for ZUBA Band, Winner of the 2006 JPF AWARD AFRICAN BEST ALBUM of the year AWARD in 2006. Furthermore to date he has worked as a Community Health Manager, Common Wheel, National Health Service (NHS), World Council of Churches International conference in Zimbabwe, Youth Integration Development Work with Glasgow City Council.
Emmanuel Iwere IMCA, MA
Emmanuel has a keen interest in International Entrepreneurship Management, Marketing, International Marketing Strategy, Operations Management and Management of Change. His academic and career path has taken him to Ireland from Africa. More recently he has been focussing upon Business Development Management with particular interests in: developing sales and marketing activities, strategic growth pipeline to meet the goals of companies and capacity building programs.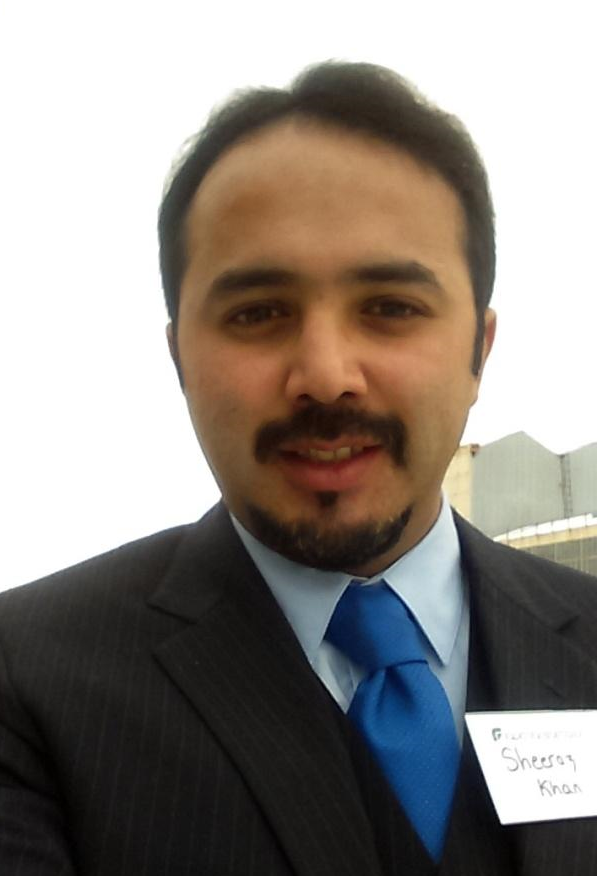 Sheeraz N. Khan MBA
Sheeraz's expertise and experiences of 10 years are in multiple industrial areas that include: Management Consulting, Investments, Financial services, Energy Advertising. He has been involved in multiple start-up businesses. He has been a Visiting Faculty for Entrepreneurship and Operations Management at Hamdard University, Pakistan. He is currently attaining an MSc (Banking, Finance & Risk Management) from Glasgow Caledonian University, UK and previously hold an MBA (Marketing) from Hamdard University.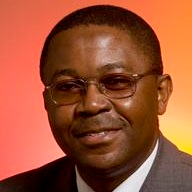 Professor H Sama Nwana  
CITP, FBCS, FIET, CEng, BSc (Hons), MSc (Dist.), PhD, MA (Cambridge), MBA (Dist.) (London Business School).   
Our Telecommunications Expert  
Sama is CEO of Atlantic Telecoms & Media - Visiting Professor to the Universities of Bristol and Brunel and to the American University of Nigeria.  Professor Nwana is CEO and founding member of Atlantic Telecoms and Media Ltd, concentrating on advising African and other Emerging Economies to re-design their Telecommunications, Media and Technology Sectors. He is considered one of the most recognisable and authoritative TMT experts in the world, particular for emerging economies including Africa.  As a senior Executive Board Member, ex-Regulator and Multiple award winning technologist and thought leader, he mentors and advices Business Corporations such as Microsoft and Venture Capital firms, Governments and Regulators in TMT.  Professor Nwana's significant achievements include implementing the UK's Digital Switch-Over Policy, Managing the DSO programme for Channels 61, 62 and 69 and leading Ofcom's 4G Spectrum Award Auctions which raised £2.37 Billion.  Professor Nwana holds a first degree in Computer Science & Electronic Engineering from the University of Birmingham, an MSc in Computer Science, a PhD in Artificial Intelligence/Computer Science from Aston University, Birmingham and an MA in Computer Science Education from Queens' College, Cambridge. He also holds an MBA with distinction from the London Business School, University of London. He is a Visiting Professor at Brunel University in West London and to the University of Bristol. He has published several scientific tomes and is heavily cited in Computer Science. Googling for him returns hundreds of hits. He has also consulted widely and is Chairman on key Boards. Prof H Sama Nwana is also a seasoned senior ex-regulator, Executive CEO roles, lead deliverer of major projects and trainer who has trained industry professionals all over Africa (Nigeria, Kenya, Ghana, Cameroon, Mozambique, Chad, Benin, etc.). Indeed, Prof H Sama Nwana has recently published a book entitled Telecommunications, Media & Technology (TMT) for Developing Economies: How TMT can Improve Developing Economies in Africa and Elsewhere for the 2020s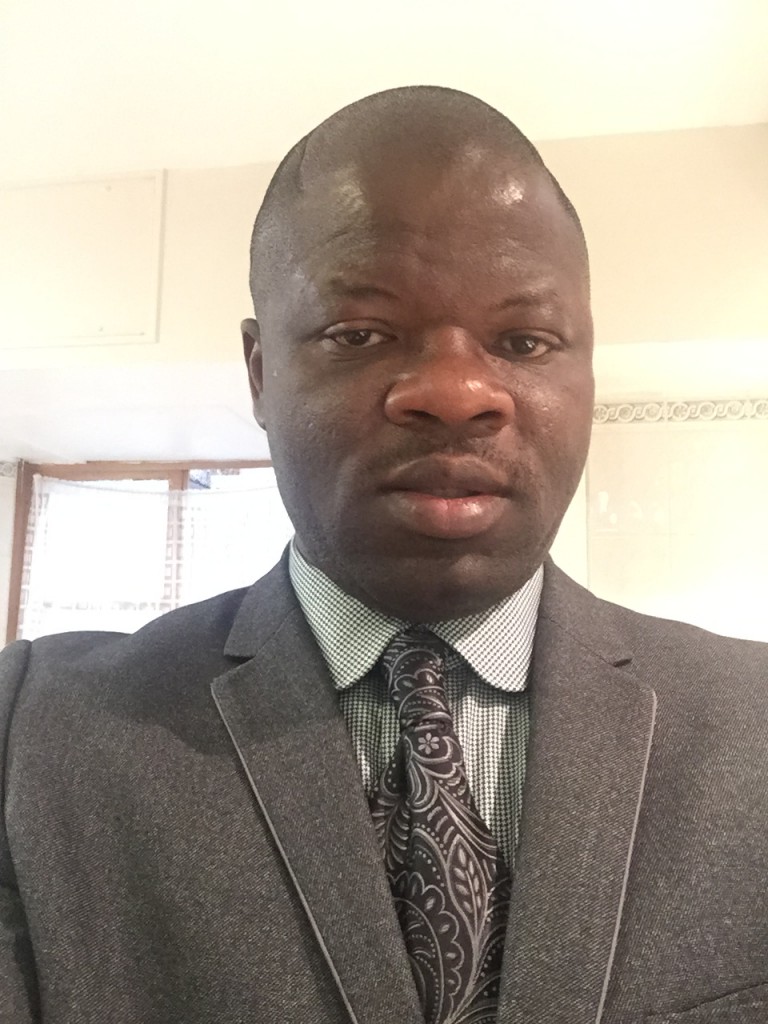 AYODEJI AMOS OGUNYEMI Bsc, Msc in Quality Management System.
A chartered food technologist and a certified John Maxwell Equip Leadership Trainer who has over seventeen(17) years of food manufacturing, food safety, food quality and food assurance management experience with many reputable food manufacturing companies such as; Nigerian Bottling Company (Coca-Cola), Unilever Plc Nigeria, Loblaw Group of Companies Ltd London, Blessken Food Safety Consultancy Ltd UK, Kerry Ingredients UK Ltd and many more which he has rendered different contracts and consultancy services to. Ayodeji is also a Certified Food Lead Auditor and A Pastor with Hours of Grace Prayer Ministry Worldwide, a prayer ministry which God has use through him to establish prayer Altars in lives of Individuals, Families and Nations.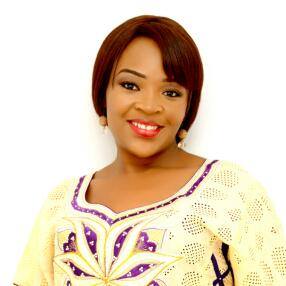 Chioma Ifeanyi Obianinwa BSc
She is a seasoned award-winning international Broadcaster with a decade experience in the Broadcasting industry. Chioma holds a Bachelor's degree in English Language and Literature. She is a multi-talented individual and has undergone series of professional trainings on TV and Radio Journalism. Her Professionalism in News presentation won her the Nigerian newscaster of the year award in December 2013. She has worked as a Newscaster, presenter, Reporter, producer and marketing executive in several media houses in Nigeria such as News in Africa Magazine, Radio Nigeria, Superscreen Television, Silverbird Television and currently Africa Broadcasting company international (ABCi) Television and radio in the United kingdom where she is freelancing.(www.abci.media). Chioma is an author. Her two recent books titled "Young and useful" and "standard phonics for beginners" owing to their relevance are making waves both locally and internationally. Chioma is currently the brand ambassador and media consultant of FEDAN INVESTMENT LIMITED (FIL) (a mobile phone accessories and electrical appliances company).Chioma is an Elocution Expert/Coach and a Media Trainer. She has trained several Schools ,Coporate organisations,professionals and individuals in Nigeria and the United Kingdom. She is a professional Compere. She has compered events in Nigeria and the Scottish House of Parliament in Edinburgh, United Kingdom. She also compered the 2015 Kiltwalk in Glasgow, Scotland.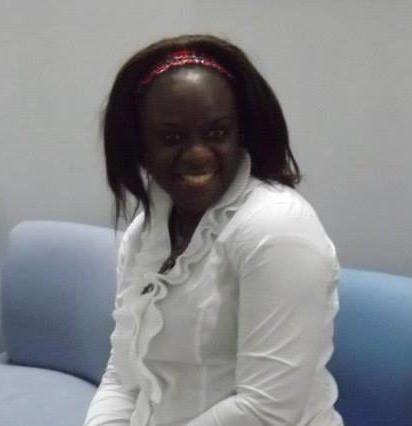 Unyimeobong Anietie Matthew
 Bachelor of Arts [Hons.] Theatre Arts
Warm and cheerful personality, Unyimeobong is endowed with great capacity for hard work. Her entrant into broadcast journalism began in 1997, as a University student, when she served as a news artist with the Nigerian Television Authority, Channel 12 Uyo, Akwa Ibom State, Nigeria. Her versatility saw her serving in various capacities from reporter, co-presenter, associate news editor, including a beat as the Akwa Ibom State, Nigeria, House of Assembly Correspondent. Unyimeobong is passionate about creativity and believes that a good work ethic, communication skills, moral values, etiquette and capacity building is a prerequisite to Africa's human development. Apart from being there for her family, she loves travelling, photography, singing and brightening other people's lives with an infectious smile.