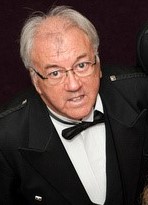 Kenneth Stewart:
Group Chair, AFS Board of Directors
Member of UNAS and Management Consultant
Ken has a career path which is varied and global. He has worked extensively in Europe, North America, in Malaysia and throughout Africa. His management consultancy contracts have embraced many sectors including Construction, Aviation, Energy, Fund Raising, Charities, Aviation and Tour Operating. His expertise and specialist fields of knowledge include Market Analysis, Business Analysis, Corporate Risk and Corporate Strategy and Planning.
Key positions held by Ken include: Chair of International Development Working Group at United Nations Association, Edinburgh, Director of Funding and Project management at MNAS International Ltd and is an active supporter of the United Nations Association and the promotion of their beneficial and important role within Civic Society.
His well-established international contacts and networks range from the Private Sector spectrum to Governmental, Civil Service and NGO organisations and help provide AFS with both the benefit and depth of his global experience and his strong international relationships.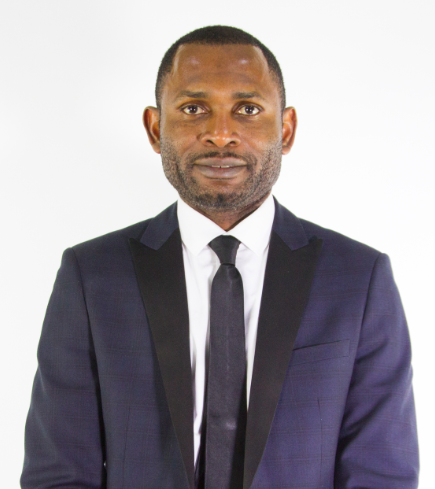 Beltus Etchu Ojong BA, MSc, FRSA, Accredited Assessor (EFQM)
President 
Beltus holds a BA in Business Accounting with Distinction, and an MSc in International Finance Management. Beltus is the Chief Executive Officer of Next Step Initiative. He is also the co-founder, Fellow, and Director of the Centre for African Policy Development and Research Scotland and a Fellow of the Royal Society of Arts. He has a wide and extensive experience in social entrepreneurship and enterprise through his pioneering work of successfully establishing and developing the Next Step Initiative's Workspace and Business Hub, which is the leading African and Ethnic Minority Social Enterprise in Scotland. His entrepreneurial expertise and grasp of commercial opportunities in Africa has earned him appreciative recognition and respect within the private sector. He has over 12 years international business experience with special focus on trade with Africa. During this period, Beltus has led and facilitated high-level discussions with various African Missions/Consulates/Embassies in the UK and his input and direction has enabled numerous interested companies/investors to successfully engage and now trade with Africa commercial markets. Beltus is an advisor to leading UK corporations in the Financial Services, Technology, Capacity Building and Energy Sectors.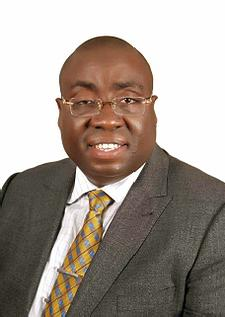 Festus Olatunde - ACA MBA MBCI
Vice President
Festus has vast experience in economic and financial arena. He is a certified member of the Business Continuity Institute in the United Kingdom. He is a Chartered Accountant with more than 18 years' experience in the Financial Industry both internationally and the United Kingdom. He was head-hunted to work as financial consultant for Her Majesty, The Queen Mother of England in the Queen Nursing Institute and won commendation for recommending best financial and IT strategies that improved the financial operations. He has to his credit some commendations and awards for customer service delivery and contributions to the progress of Barclays, Barclaycard and Royal Bank of Scotland. Festus implemented Sarbanes Oxley and controls and ensure its compliance in Europe, Middle East and Africa for FMC Technologies, Cummins Inc. (an American multinational company), Sprit Inc (an Aeroplane manufacturing Company in Glasgow Prestwick). He served as Special Adviser and consultant on revenue and budget for the Chief Executive Officer, Perth and Kinross Council and later as, Senior Consultant, Lloyds Bank of Scotland.
He is the President of Scottish Council of African Churches, and also CEO of Greatway Foundation, a voluntary organisation registered by the Scottish Government to work on youth empowerment and poverty alleviation
He is a member of the Association of Masters in Business Administration and an MBA alumnus of the University of Manchester Business School and also a member of Harvard School of Divinity Summer Leadership Program. Apart from being a financial service specialist, Festus is also a Pastor with prophetic anointing.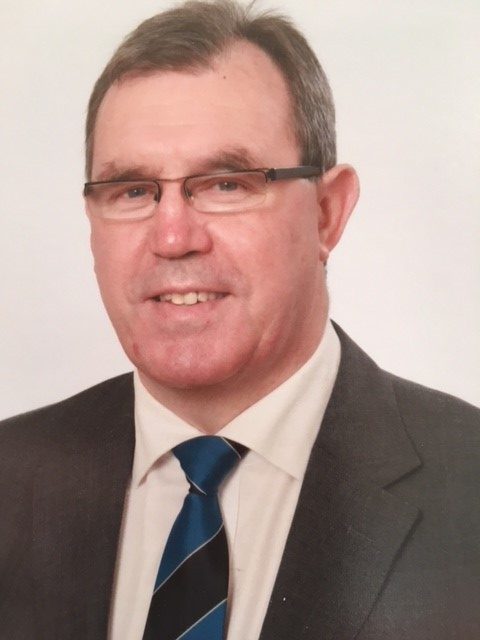 Bob Cunningham BSc, CFCIPD
Bob has significant experience in HR and general management gained at Director level in a variety of organisations covering Public Utilities, multi-national Health care manufacturing, Food Production and Higher Education. He has practical experience of introducing and improving HR Policy Frameworks, Pay, Performance Management, Employee Relations practice and Communications systems as well as Job Evaluation and Recruitment /Retention strategies. Having gained a solid grounding in the Electricity Supply Industry, Bob gained invaluable experience working within HR in Ethicon Limited, manufacturers of surgical sutures, and within the wider Johnson and Johnson organisation. A career and geographic move to a Board level position with Baxter's of Speyside gave a highly focussed insight to a successful family owned and managed business. Higher Education beckoned, and Bob joined Glasgow Caledonian University and was able to bring to the University Sector the experience gained in a diverse business career. Bob has now established Bob Cunningham Associates Limited, an independent HR Consultancy designed to deliver cost–effective solutions to a range of HR issues now facing employers, using the top level experience gained in a succession of successful organisations. A former Scottish International rugby player, Bob is now able to bring his contacts and business experience to the Board of African Forum Scotland as CEO of ACE Graduate Recruitment.with prophetic anointing.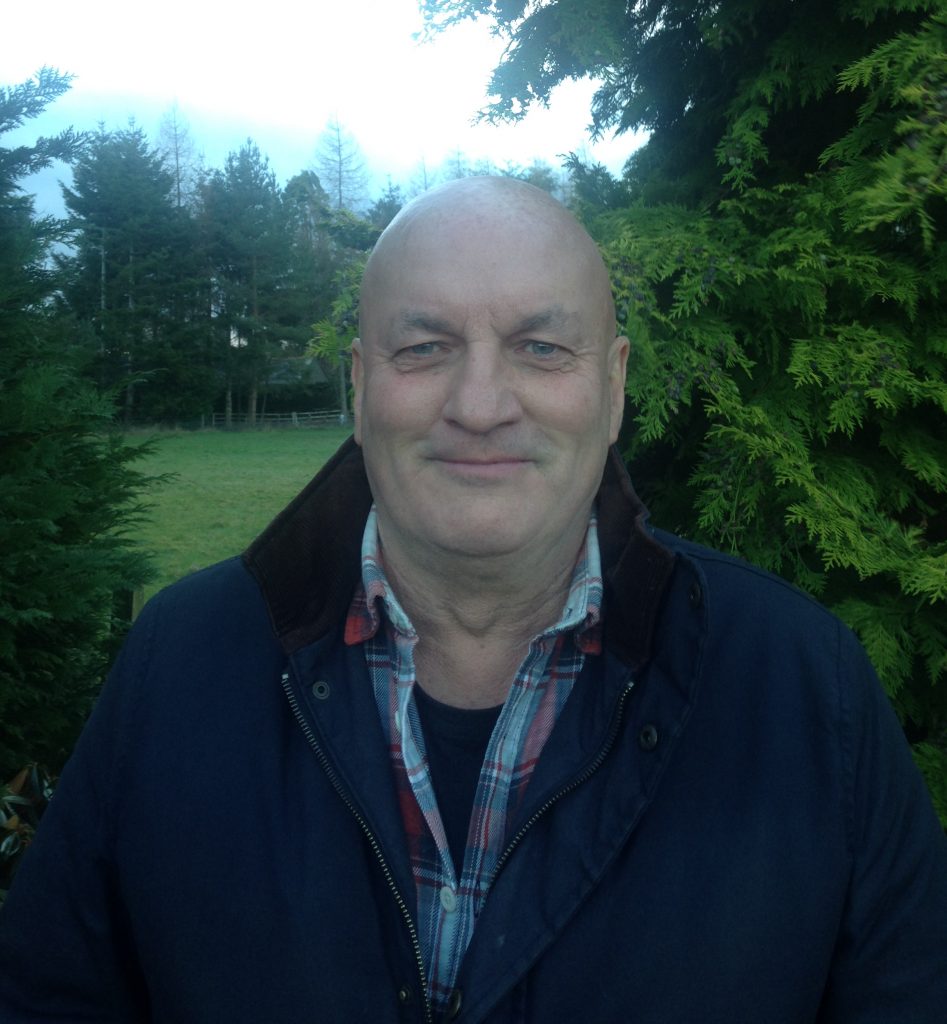 Steve Cardownie
Group Private and Public Sector Relationship Director
Steve was a Civil Service Trade Union Official for 25 years and a City of Edinburgh
Councillor for 29 years. During this time he attained the office of Deputy Leader of
Council for 2 terms and th executive office of Deputy Lord Provost for 2 terms.  Steve
became the Tourism Czar for Edinburgh and headed up the world's largest Event - the Edinburgh International Festival and Fringe. He was also a former Director of the Royal Edinburgh Military Tattoo, the Edinburgh Festival Theatre Trust and of Edinburgh Leisure.  His vast experience in contractual negotiations and liaision with Governments and with Edinburgh's prestigious global twin cities and his Human Relations experience as an
Employment Tribunal Member over the past 35 years, offers considerable acumen and international depth to the AFS Group.
nointing.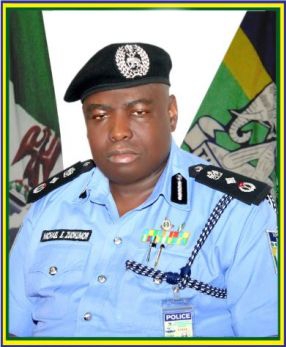 Mike Zuokumor
Regional Director representing Africa West
Mike has recently retired as Deputy Inspector General of the Police and Security Services in Nigeria. His reputation for accountability, uncompromising ethical behaviour and transparency has earned him praise and recognition throughout Africa and beyond. His anti-corruption stance stands him in good stead in current Nigerian government circles where his connections are impressive and impeccable. Mike is a standard bearer and exemplar throughout Sub Saharan Africa for the strong ethical positioning of the AFS Group.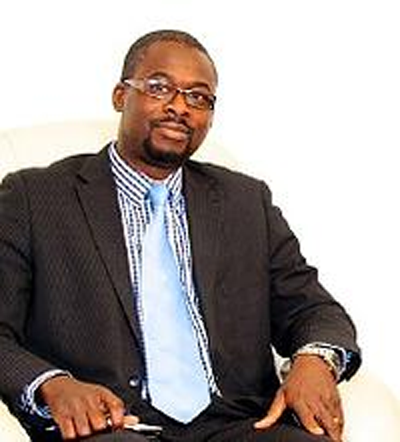 Adeyemi Johnson MBA
Director of Programmes and Events
Adeyemi holds an MBA from Napier University, and he is originally from Sierra Leone. He especially encourages leadership, equality, empowerment and direction within Scots diaspora communities.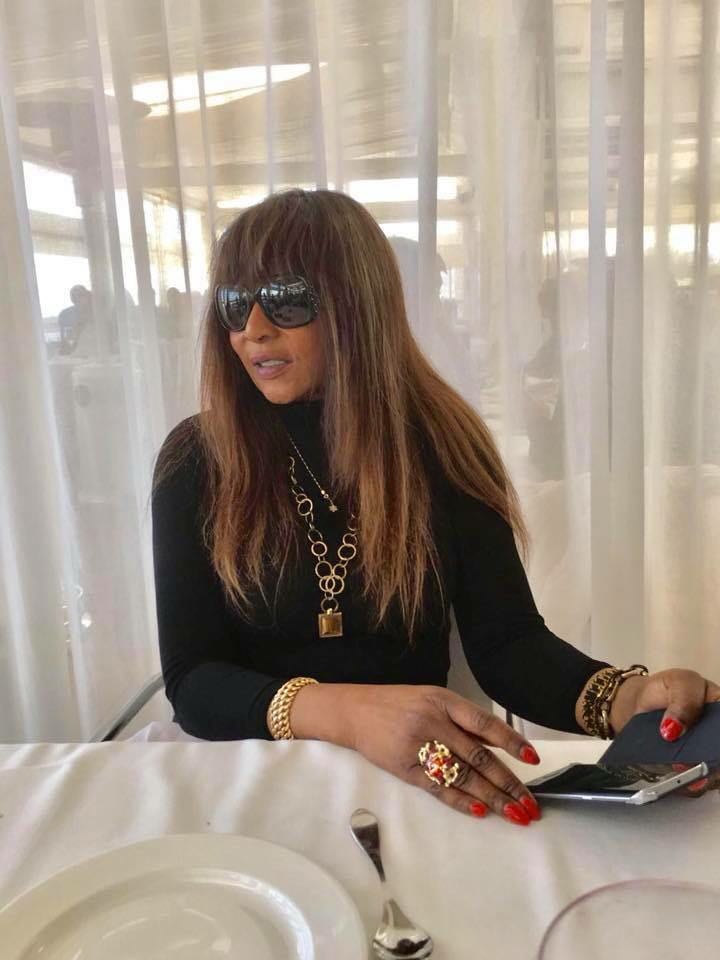 Stella Fonda Masset
Regional Director representing Africa (Globally)
Stella is a global entrepreneur, originally from Cameroon, with corporate bases in France and Spain and with companies and initiatives across Africa. Her career began in banking and after moving to Spain she worked in the fashion industry and then journalism which took her throughout Africa. her travels honed her interest in architecture and property development which was driven by her awareness of the economic challenges facing the disadvantaged. Her emergent portfolio of properties, commercial developments, interior design and housing projects reflect her ability to deliver both value and quality.  She believes fervently in equality, diversity and fairness and to demonstrate this has helped create over 300 apprenticeships and jobs throughout the construction and supply chain sectors in Africa and beyond. Stella's personal network in Africa reflects the top echelon of major politicians and key private sector decision makers from Presidents to captains of industry.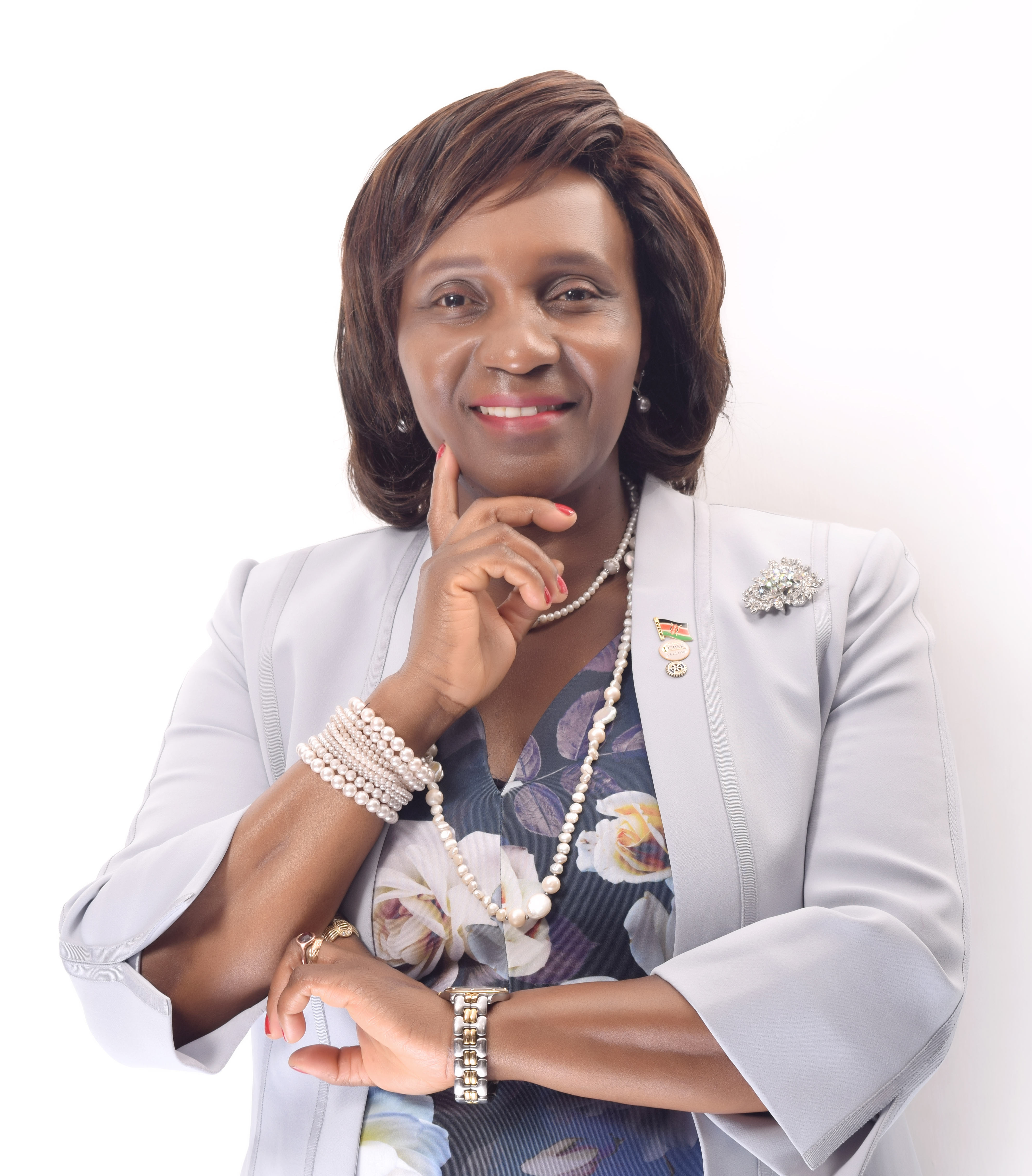 Rosemary Gituma
Regional Director representing Africa East
Rosemary has over 27 years of extensive experience in Strategic Management, Financial Management and Business Administration in large manufacturing and in   both public and the private sectors and has extensive experience in Corporate Governance & Compliance issues. She is currently the CEO of AFS Eastern Africa she was previously Head of  Finance, Audit, and Pension Scheme with EAPCC Ltd. She was also a Board Director of EAPCC Uganda Ltd and held executive posts with Numerical Machining Complex, Nairobi Bottlers, Care Kenya, Kenya Airways and with Deloitte. She holds numerous professional positions within Accountancy bodies.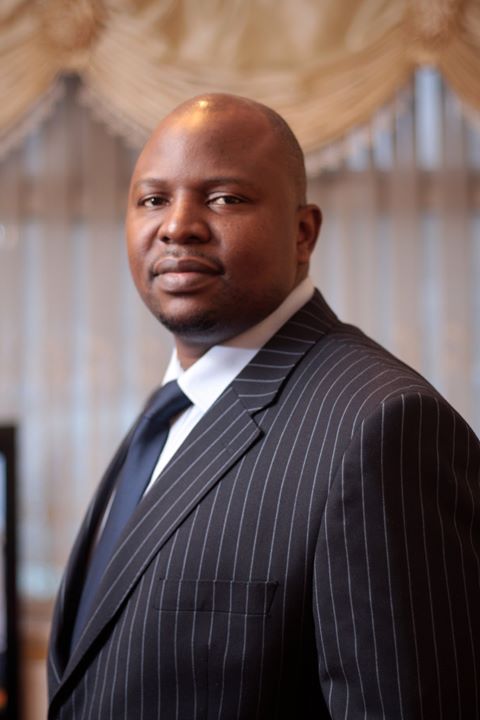 Marshal Gore
Regional Director representing Africa South
Marshall is the AFS SADC Chairman. He sits on the board of several successful international companies as director and owner/shareholder. He has excellent leadership qualities and a successful reputation of managing investments and initiating corporate social responsibility. He is a senior consultant to the National Health Service (NHS) in the UK and an advisor to several African governments on, Diaspora engagement, Sports tourism and Investment promotion. Marshal is a former Director of the Association of African Owned Enterprises (AAOE) UK which gave birth to several successful African owned businesses in the UK and has strong diaspora connections. He is a holder of Bachelor of Science (Bsc) Degree in Social Science, DMS, Dip in HE Nursing & Social Studies and is currently undertaking an MBA at Greenwich School of Management.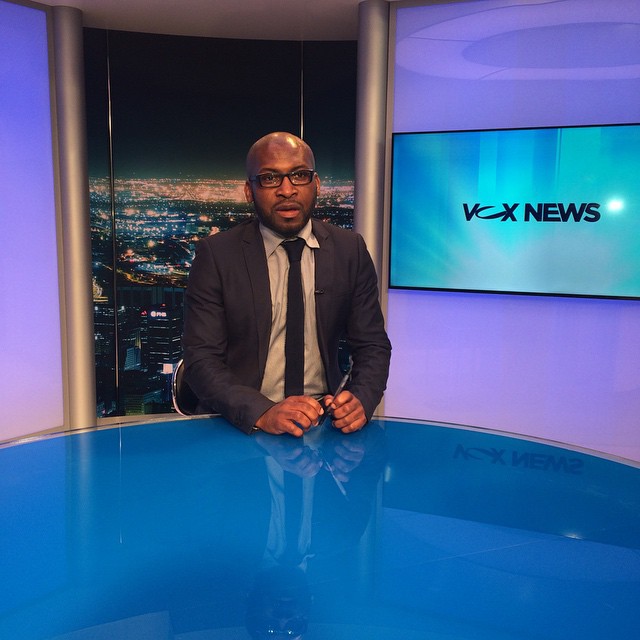 George Tah Meh
Group Director of Media and Communications
George Tah is a  Digital Journalist with multimedia production skills and has extensive experience in Social Media, Print, Digital and Broadcast journalism. He has a Masters in Literature (MLIT) Digital Journalism from University of Strathclyde in Scotland and has over 7 years experience in multimedia broadcast production where he has opeated as a News Reporter/TV Producer. George has covered UK elections for the BBC and for Africa's flagship and major continent-wide events for the Pan-Africa television network and also for Vox Africa. He has focussed upon economic, business, diplomacy and development programs. His news coverage on the continent was recognised by his contributions to the Economic Commission for Africa (ECA) through their subregional office for East Africa and its annual report for 2013. He has received accreditation for coverage of the ECA and AU flagship events such as the Africa's Finance Ministers conferences in Ethiopia, Nigeria and Cote d'Ivoire and was selected as a contributor as part of the ECA's workshop on media governance in Africa. He is also a founding member of Radio Kilimanjaro, now trading as ABCi media. George regularly contributes to and participates in business dynamics within Sub Saharan Africa and is passionate about Africa's prospects for economic growth and especially through inputs from the African diaspora and associated partners.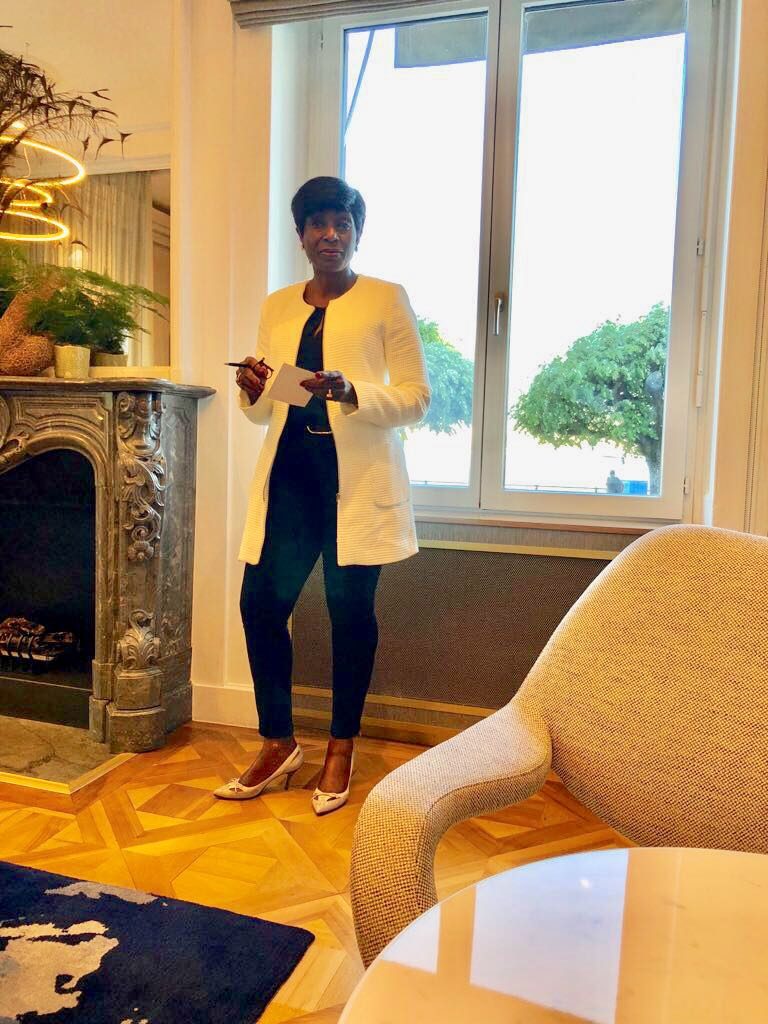 Solange Sonne Kinfack
Chief Operating Officer AFS France
Solange is an experienced professional in Luxurious design, Communication, Advisory and Diplomatic relationship. She is a successful business lady with one of the finest and well established boutique in Paris.
Solange is a good linguist and interpreter. She is a graduate of Communication art. With her strong and charismatic personality she has hosted several wife's of African president and World leaders. A successful business woman.
Adeyemi Johnson MBA
Director of Programmes and Events
Adeyemi holds an MBA from Napier University, and he is originally from Sierra Leone. He especially encourages leadership, equality, empowerment and direction within Scots diaspora communities.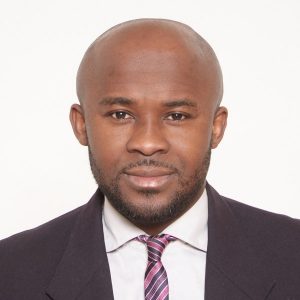 Peter Cecil Buekor
General Manager
Peter Cecil BUEKOR completed his MSc (Masters Degree) in Waste Management with Environmental Management at the University of the West of Scotland and achieved his Bachelor Degree (BSc. Hons) in Industrial Chemistry from the University of Port-Harcourt.
His current professional and personal development has been such that he has also taken on subsidiary roles with Next Step Initiative in relation to facility management, administration and financial matters.
Delivery Partners
Meridian Productivity
Our designated Health Sector partner "Meridian" works with Healthcare Providers achieving significant, sustainable advances in performance whilst simultaneously achieving real savings. Their service is both client and patient-focused, freeing up frontline resources to spend increased quality time with patients, handle increased patient numbers and reduce waiting times whilst also providing unparalleled value for money.
Virtual Media Technologies Ltd
Virtual Media is our designated IT, Connectivity, E Commerce, Website, Mobile App Developer and Search Engine Optimiser partner helping us design solutions
that meet today's demands. All of our joint solutions are built with the end user in mind and seek to ensure that we exceed our customers expectations.
Payment Centric Ltd
Our designated partner 'Payment Centric' provides solutions across a broad range of markets from the payment of bills and services to credit/debit card payment processing. Together we offer simple and accessible payment services alongside sophisticated bespoke solutions. We esoecially offer the 'diaspora' an alternative, secure and cost effective way to transfer funds and/or pay for goods and services for friends and family back home. We offer deep and broad payments expertise believing that it's better to deliver improvement through innovation than to reinvent the wheel. We offer 'turn-key' payment solutions and our payment products cover a broad spectrum of the payment market.